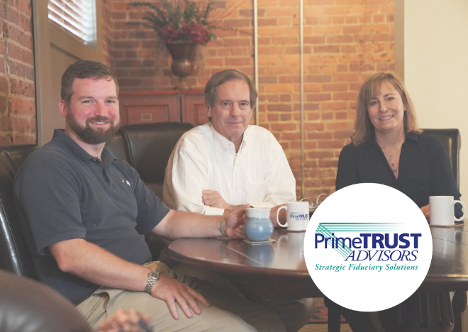 By Chip and Jamie Hunt
Imagine a life of financial peace of mind. Your financial goals are crystal clear, your savings are flourishing, and you have a solid plan to secure your financial future. Sounds too good to be true, doesn't it? Well, that's precisely what a financial plan can do for you.

A financial plan is not just a piece of paper with numbers; it's a road map to your dreams. A good financial planner asks the right questions to help you identify your dreams and then begins to lay out the path to financial freedom, empowering you to take charge of your money and achieve your aspirations. Through a comprehensive financial planning exercise, you unlock a world of benefits that can transform life for you and your family.
First and foremost, a financial plan brings clarity to your goals. It forces you to pause, reflect, and articulate what truly matters to you. Do you want to travel the world, start your own business, or retire comfortably? With a well-crafted financial plan, these dreams can become tangible, and you gain the confidence to pursue them relentlessly.
But dreams alone won't get you there. That's where the power of a financial plan shines. Your planner becomes your "financial fitness" coach in your journey toward your dreams. By meticulously analyzing your income, expenses, and investments, it identifies opportunities for growth and improvement. It uncovers hidden pockets of wasteful spending and guides you toward smarter choices, maximizing your savings potential.
Furthermore, a financial plan is a shield against life's uncertainties. It enables you to anticipate and manage risks effectively. By evaluating your risk tolerance and implementing appropriate insurance coverage, you safeguard yourself and your loved ones from unforeseen events. The peace of mind that comes from knowing you have a safety net cannot be understated.
Investing wisely is another critical aspect of financial planning. Your financial plan considers your unique circumstances, goals, and risk tolerance to design an investment strategy that suits you perfectly. It harnesses the power of diversification and asset allocation to maximize returns while minimizing risk. With a well-structured investment plan, you can grow and monitor your financial resources systematically, inching closer to your independence.
One of the often overlooked advantages of financial planning is the art of tax optimization. A robust financial plan ensures you don't pay a penny more in taxes than necessary. By leveraging smart tax planning strategies, such as tax-efficient investments and retirement accounts, you can optimize your tax liabilities and keep more money in your pocket. That's more money preserved for your dreams and aspirations.
Speaking of dreams, let's not forget the golden years of retirement. A well-crafted financial plan takes your retirement goals into account, helping you estimate your future expenses and determines the appropriate savings rate required to achieve your desired lifestyle. It considers factors like Social Security benefits, pensions, and investment returns, ensuring you can enjoy a fulfilling retirement with financial security.
Ultimately, a financial plan provides more than just numbers and charts. It bestows upon you a sense of control, confidence, and peace of mind. It empowers you to make informed decisions, stay focused on your goals, and navigate life's financial complexities with ease. It's a powerful tool that unlocks your financial potential, helping you build a brighter, more prosperous future.
So, why wait? Embrace the transformative power of a financial plan and embark on a journey toward financial freedom. Take control of your financial destiny, shape your dreams, and create a life you truly deserve. The possibilities are endless when you have a road map to guide you. Start your financial planning exercise today and witness the incredible difference it can make in your life.
Or…you could just "wing it."
To learn more about how we can help you take control of your money, get in touch with us today!
About Chip
Chip Hunt is the founder and President of PrimeTRUST Advisors, an investment advisory firm dedicated to helping individuals and institutions with their retirement plan. His desire to embrace the true fiduciary role (working for the best interest of others) motivated him to launch the firm in 2006 to transform this belief into a reality.
Chip graduated from the University of the South (Sewanee, TN) with a BA in English. He credits his "formal" education to his 40 years in the financial services industry, most of which were spent growing up as the 3rd generation in his family's actuarial services firm managing corporate pensions, 401(k)s, and designing investment structures within those plans. Chip serves in leadership roles in retirement industry organizations and is an author and frequent speaker on retirement topics. Mostly though, Chip loves working "in the trenches" alongside his clients, seeking to serve their needs in this specialty field.
Chip loves the outdoors! He's been known to sneak out of the office "due to weather conditions" and hit the Swamp Rabbit Trail on his bike. Either that, or you're likely to find him on a near-by hiking trail.
Fun Fact: At Sewanee, Chip served 4 years on the student-led, community fire department as the chief-engineer (the driver of the firetruck).
To learn more about Chip, connect with him on LinkedIn.
______________
* CNBC Survey, August 2019