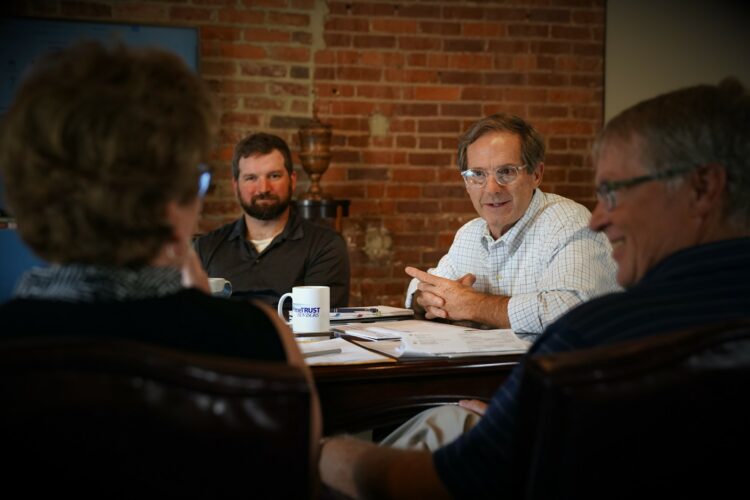 By Chip Hunt
You're making really great time, but are you heading in the right direction?
Your money can be a powerful enabler, allowing you to do certain things with the potential to add a "certain quality" to life for you and your family…or not.
That "certain quality" is usually expressed with expectations of fulfillment and satisfaction that are often associated with achieving certain defined financial goals. "If only I had this amount of money, I would…"
Your investment portfolio—your money—serves as the primary "vehicle" for getting you to your goals…or not. Have you ever thought to ask yourself, "Is my 'vehicle' even heading in the right direction?"
We pose this question with the realization that in the world of investment management, there are generally two schools of thought that can "steer" your "vehicle" in differing directions…transporting you to a destination which may—or may not—be the destination you had in mind. Understanding the differences between these two approaches can be useful in determining which approach may be best for getting you to the financial goals—your destination—you have in mind for you and your family.
Two Approaches Explained
Goal-based investing and risk-based investing are two distinct approaches to investing, each with their own benefits and drawbacks. Financial advisors may employ one or the other, or even a combination of these approaches within their practice. It is vital to ensure your advisor's selected approach is appropriate for "steering" you toward the destination you had in mind.
Goal-based investing is likely the preferred investment approach when your primary purpose is to get you to your financial destination. That comes with defining exactly what your destination is. In other words, what are your financial goals (e.g., providing adequate retirement income), and when do you want to get there (e.g., age 67) in order to pursue that "certain quality" of life you desire?
This approach then seeks to create a custom-tailored investment portfolio (your vehicle) that aims—with a reasonably comfortable statistical probability—to get you to your goals by the time you expect.
Now, within the goal-based mindset (this is important, don't miss this point), "risk" is NOT thought of in terms of "investment risk." If the primary purpose is to get you to your financial destination, "risk" then becomes the failure to achieve your important goals…which are inextricably linked to your dreams and expectations of fulfillment in life. Simply said, "risk" then is not having the money you need when you need it. As such, when operating within a goal-based system, the standard by which you and your advisor should evaluate results is rather straightforward. At least annually, you measure to see if you are still "on track" with a reasonably comfortable statistical probability of meeting your goals. Regardless of what happens in the markets, if you are still "on track"—rates of return (good or bad), portfolio volatility (standard deviation), performance relative to benchmarks—all these things are relatively unimportant.
On the other hand, risk-based investing is likely the preferred investment approach when your primary purpose is to manage "investment risk" rather than trying to achieve specific financial goals. This approach seeks to identify the level of risk that the investor is comfortable with and then create an investment strategy that is designed to manage risk within that tolerance zone. This often involves diversifying the investor's portfolio across different asset classes and sectors to manage the portfolio's overall risk level (portfolio volatility) to remain within the tolerance zone. Continuing with our traveling metaphor, this approach focuses on how fast you are going, but offers little insight as to where you are going.
Advantages and Disadvantages
Both goal-based and risk-based investing have their advantages and disadvantages. No one approach is better than the other.
Goal-based investing is generally considered to be more effective in realizing long-term financial goals. Conversely, risk-based investing excels in "investment risk" management, but likely will not be effective in reaching specific financial goals.
As with most decisions in life, it is really a matter of determining which is the right fit for your purposes.
With a goal-based approach, you may have to travel a little faster, or slower (risk), than you might otherwise be comfortable with in order to reach your financial destination.
With the risk-based approach, you have the option of traveling at a speed you are comfortable with, but you may fail to reach your destination.
You must decide which is more important to you.
Considerations for Determining Which Approach Suits Best
For individuals who may not consider themselves wealthy (i.e., they do not feel they have surplus financial resources that allow much room for error; they stress over finances; they worry about running out of money), the goal-based approach is most probably the best approach for developing strategies to effectively direct the best use of their financial resources.
For wealthier investors who, by virtue of their considerable existing resources, have already achieved a high statistical probability of meeting and maintaining their lifestyle goals, the risk-based approach is likely the preferred choice for prudently managing the investment risk of their financial resources for this generation, the next generation, and beyond.
We're Here to Help
It is advisable to consult with a financial advisor to determine which approach best suits your specific situation. If you feel hesitant about questioning your advisor, seeking a confidential second opinion can provide valuable insights to assist you in making an informed decision.
We at PrimeTRUST Advisors are available to offer you that second opinion and answer your questions. To learn more about how we can help you make your money the powerful enabler it can be, get in touch with us today!
About Chip
Chip Hunt is the founder and President of PrimeTRUST Advisors, an investment advisory firm dedicated to helping individuals and institutions with their retirement plan. His desire to embrace the true fiduciary role (working for the best interest of others) motivated him to launch the firm in 2006 to transform this belief into a reality.
Chip graduated from the University of the South (Sewanee, TN) with a BA in English. He credits his "formal" education to his 40 years in the financial services industry, most of which were spent growing up as the 3rd generation in his family's actuarial services firm managing corporate pensions, 401(k)s, and designing investment structures within those plans. Chip serves in leadership roles in retirement industry organizations and is an author and frequent speaker on retirement topics. Mostly though, Chip loves working "in the trenches" alongside his clients, seeking to serve their needs in this specialty field.
Chip loves the outdoors! He's been known to sneak out of the office "due to weather conditions" and hit the Swamp Rabbit Trail on his bike. Either that, or you're likely to find him on a near-by hiking trail.
Fun Fact: At Sewanee, Chip served 4 years on the student-led, community fire department as the chief-engineer (the driver of the firetruck).
To learn more about Chip, connect with him on LinkedIn.